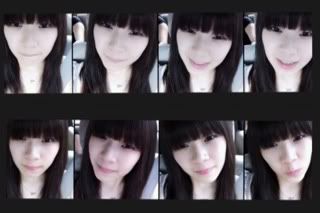 もう5月になったねえ!
はやー!!♪(*^^)o∀*∀o(^^*)♪
5月1日といえば、「Labour Day」だ。
実はこの日私にまだ関係がないけど
この日には普通はお父ちゃんの会社の忘年会があるので
すごく楽しみにしてます。(^з^)-☆
といえば、休みもあるから好きと言えるね☆〜(ゝ。∂)
*・゜゚・*:.。..。.:*・'(*゚▽゚*)'・*:.。. .。.:*・゜゚・*
'Happy Labour Day' to those who are working.
*sounds funny tho*
This day has nothing to do with me actually but still..
I always look forward to this day because dad's company will always have their annual luncheon on this day.
*luncheon sounds so not right*
The best part is even though it has got nothing to do with me but still I have holidays!
Isn't that GREAT?(^_−)−☆